STRATEGY NEEDN'T BE BORING OR IMPENETRABLE.
Most strategies are too long and boring. Far too many contain language that most of us can't understand. And in the end, a huge proportion of them end in failure. It doesn't have to be this way.
Best-selling author Kevin Duncan has read over 350 business books. Here he covers seven of the most common strategic areas: commercial, brand, customer, sales, people, innovation, and communication.
His trademark no bullshit approach debunks strategic nonsense and provides any strategist with a brilliant handbook to generate smart strategy at any time.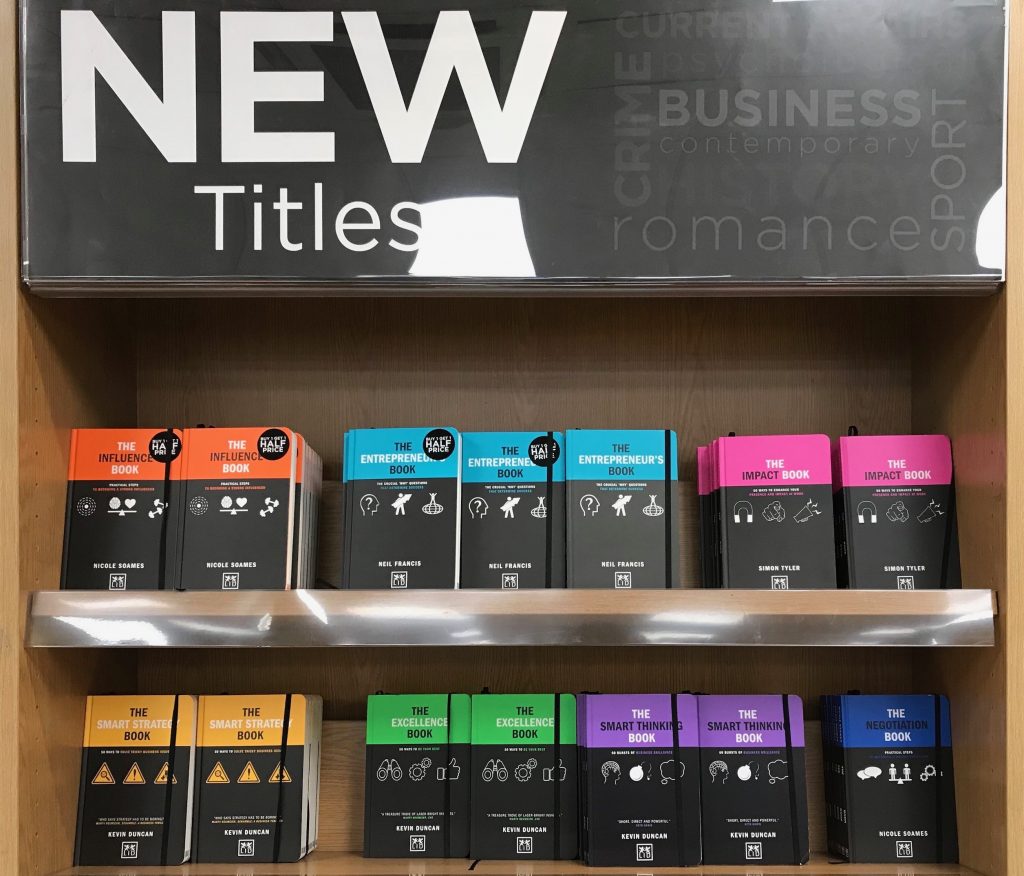 Ethical Business Training
A short video explaining how it works in training. Ideal for combining with The Smart Strategy Book. Example content in training tab.
A word on Innovation Strategy. Click HERE.
Click HERE to view a sample chapter.
ENDORSEMENTS
"Duncan pokes holes in a lot of brightly coloured business balloons. He is superb at pulling out the most telling details. Who says strategy has to be boring?"
Marty Neumeier, author of Scramble: A Business Thriller
"Kevin has an uncanny ability to make the complex seem simple. The Smart Strategy Book is packed with immediately useful advice."
Graeme Adams, Head of Media, BT Group
"You've got to love any book that starts by stating that 'strategy is not a series of impenetrable charts or a drawing of The Parthenon populated by adjectives'.  Kevin's book grabs you by the throat and never lets go. If you own one book on strategy, make it this one."
Laurence Green, Executive Partner, MullenLoweLondon
"Everything starts with a strategy, but knowing where to get started can feel overwhelming. Kevin brings original thought, humour, and wisdom to convert your strategy from a recipe for disaster into a piece of cake."
Paul Davies, Consumer Marketing Director, Microsoft
"Kevin's is a mind so well organised, it would be foolish to ignore his wisdom on the subject of strategy. The Smart Strategy Book provides just the right amount of guidance in creating valuable and, most importantly, action-oriented strategies."
Richard Morris, CEO UK & President EMEA, Initiative Media
 "Strategy is frequently confused with a variety of terms. Duncan explains and clarifies the real point of having a strategy and how to execute it well."
Sue Unerman, Chief Transformation Officer, MediaCom and author of The Glass Wall